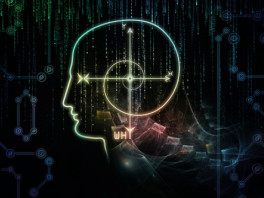 As I sit with clients, I often ask these questions:
• What do you notice?
• What thoughts are showing up?
• Are you aware of any emotions you are feeling?
• What sensations are you experiencing in your body?
I'm asking them to pay attention to what is happening inside. Dr. Daniel Siegel calls this skill "mindsight." He describes it as "our ability to look within and perceive the mind, to reflect on our experience…this is essential to our well-being."
Often I'm asking the question because I've learned how helpful those questions can be for me. Learning to pay attention to what is happening inside enables me to better make sense of my circumstances. It doesn't give me answers or solve problems, but it helps me to develop a skill of observing myself and helps me integrate my experience. Integration brings parts of myself together and enables me to move toward greater wholeness.
I've found that over time clients that develop the skill of mindsight are able to function in all areas of life at a higher level. Dr. Siegel describes it this way:
Interestingly enough, we now know from the findings of neuroscience that the mental and emotional changes we can create through the cultivation of the skill of mindsight are transformational at the very physical level of the brain. By developing the ability to focus our attention on our internal world, we are picking up a 'scalpel' we can use to re-sculpt our neural pathways, stimulating the growth of areas of the brain that are crucial to mental health.
It takes practice to develop mindsight. For many of us we have spent our lives trying to get away from what is going on inside. Wherever you are and whatever is going on in your life, can you practice mindsight today?
What are you noticing in yourself?
What thoughts are showing up?
What emotions are you feeling?
What sensations are in your body?
/*?>*/?>