Moving On: Tweaking Our Mindsets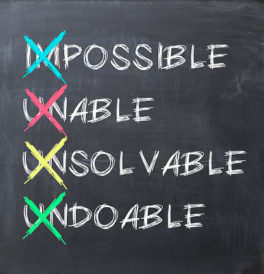 Most people I know want to make changes in their lives. And most want to do that in a way that is consistent with their values. I've never met anyone who has said, "I hope I yell at my kids today" or "I'm looking forward to lying more."
But we struggle to change.
In order to make changes that are "walking our why" we need to put actions behind what really matters most to us. Susan David, author of Emotional Agility, suggests those actions be small, intentional shifts or "tweaks" not big sweeping changes. She points out three important areas where small shifts can lead to significant changes in the long run.
Tweaking our mindsets
Tweaking our motivations
Tweaking our habits
When it comes to tweaking our mindsets, she points to a study done by Alia Crum.
In the study, housekeepers were simply told that their daily activity qualified as an active lifestyle according to the surgeon general. Compared to a control group that didn't have that information, this group reduced weight, body mass index (BMI), blood pressure, and body fat over a four week period. Merely perceiving themselves as engaging in healthier activities helped them change. The awareness that they already were exercising helped increase the benefit to them.
Is your mindset helping or hurting your desire to change? How might a tweak in your mindset make a difference in a change you want to make?
/*?>*/?>