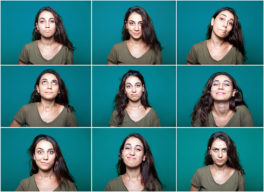 We don't have to bottle or brood. We can show up.
And when we do, we start to experience many emotions. According to Susan David, author of Emotional Agility, when we begin to experience the emotions that come when we show up, we have an opportunity to step out.
Stepping out is learning to harness the space between the emotions that well up when we engage, and our response. In these moments we get the invitation to step out:
Our oldest child says they hate us and we suck as parents.
Our partner says they want to leave.
We are filled with anxiety about a presentation we have to give.
A close friend fails us in a moment of need.
In those moments, we often react without thought of our response. But in those moments we have an opportunity to pause, create space, and observe what is happening. Then we have freedom to choose our response.
That's stepping out.
Viktor Frankl summarized stepping out this way in his classic, Man's Search for Meaning:
Between stimulus and response there is a space. In that space is our power to choose our response. In our response lies our growth and our freedom.
There is freedom in our invitation to grow. And it comes when we step out.
/*?>*/?>