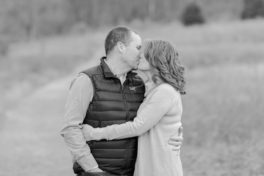 On Saturday, December 21, 1991, Greg and I were married.
So on Wednesday, December 21, 2016 we'll celebrate twenty-five years of marriage. It's hard to believe. I often feel about twenty-five years old still. So I'm not sure how I've been married that long.
We struggled early on. Our personalities, approach to life, and thoughts on things were so often opposite. We were young. Insecure. Both wanting to live up to our own fear driven expectations of life.
We started our marriage with less than stellar emotional and relationship skills.
It was hard for the first decade. But we survived and thrived. Today, I wouldn't trade my marriage for anything.
It's hard to pinpoint what happened that changed the first years from the last.
But I know this: we both wanted more. And that desire for more led us down paths to grow toward each other. And that growth led us to value more and more of the same things. And the things that we didn't value together gradually seemed to lose importance.
Mostly, I think we both grew up a lot. Along the way we often said, "we are in it together, no matter what."
That kept us going during the early years.
It's a paradox for sure: it's far from perfect, but close to ideal.
Mostly this week I'll try to be grateful. Grateful for the struggle, grateful for the growth, grateful for my marriage. Grateful for grace along the way.
I had no idea what I was getting into in the winter of 1991. But I'm grateful for the journey it has been. And excited for the next twenty-five.
/*?>*/?>