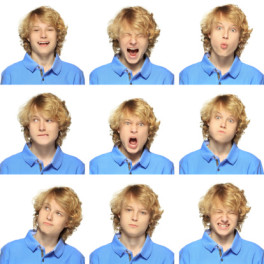 I'm on my third teenager now with one to go. My kids are 20, 18, 14, and 11.
Yesterday, I had the opportunity to share what I've learned about raising teenagers. There were a few dozen women in the room who were either raising teens or about to raise teens.
The challenge of teens is that they just don't fit into a box easily. They are both independent and dependent at the same time. When you have a two year old you know they are completely dependent on you. When you have a thirty year old you know they are completely independent.
But with teens we have this middle road to walk. Most people I see approach this road in one of two ways:
The Check Out: It's over and I can't do anything about it. Put my fingers in my ears and look the other way. Kids will be kids. Hopefully they will figure it out without screwing up their lives.
The Clamp Down: I feel out of control and need to get in control. I'll dictate the rules and control this situation more. I'll keep them from screwing up their lives.
The challenge with these two responses is that neither are effective. With the check out kids are left wandering, lost, and prone to falling for anything that comes their way, good and bad.
If we are "check outers" we miss out on walking alongside our kids during this time.
With the clamp down kids often rebel, either now or later. They need to be developing their own independent way of living life during this phase, not simply buying into my way of doing things. They need the practice now so they can handle life as adults later.
If we are "clamp downers" we miss out on the work of letting go in our own lives.
And the real issue: neither of these approaches cause me to look at myself. They are how I avoid me dealing with me. My encouragement for these moms was to try a third alternative that I'm trying in my own life:
I'm trying to look at these years as a great opportunity for me and my kids to engage in the growth process. Alongside each other. Together.
This is a harder, messier, approach. It isn't black and white. And it isn't an easy approach. It is challenging to look inside at how I need to grow during this time.
It's obvious that teens need to grow up during this time. The less obvious truth is that I still have a lot of growing to do during this time.
My kids can't be given what I don't have.
/*?>*/?>