6 Tips On Helping Kids Make Wise Decisions About Sex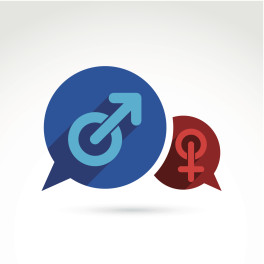 There are a lot of questions parent ask about parenting. Sex almost universally is on the list when I talk to parents.
Few topics cause more anxiety for parents. In spite of the fact that we are all sexual beings, intended for intimacy and sexuality, many parents will avoid approaching the subject.
Here are 6 tips for helping your kids make wise decisions about sex:
Ground yourself in what kind of relationship you want with your kids. It's helpful to consider the type of relationship you want with your kids. Knowing that you want to build an open, honest, connected relationship with them will give you the "courage" to have the uncomfortable conversations.
Be the positive influence. Talking to your kids about sex allows you to be the person that helps them navigate their own sexuality with trustworthy information. You can talk to them or their friends can talk to them. Or they can google things about sex. But the best chance of them getting good information is from you.
It's not a one time conversation. Many parents want to know when to have "the talk." But learning about sex isn't a one time conversation. Start early and often with age appropriate conversations. 3 year olds don't need to know details of intercourse, but they can know that moms and dads have a special relationship and then Mom has a baby in her tummy. Gradually you can add more detailed information.
Don't make sex a taboo topic. It's just another topic that you want to speak into. Share your values. Explain why you think what you think. Answer their questions. But know that in the end they will make their own decisions. If you make it taboo you will lose your influence. You want your kids to know that you are the authority and they can ask you anything about sex.
Be the parent. Of course it's going to awkward. Imagine how awkward it is for them. But if you can begin to make sex a more "normal" topic to talk about it will become less awkward. In the end, you are the grown up and they are the kid. So take the initiative to wade through the awkwardness and towards a mature relationship that will bless your kids.
There are no guarantees. You can do everything right and have kids that get themselves into difficult situations because of sex. You can also do everything wrong and have kids that make good choices. There aren't any guarantees. But at the same time, you don't want to miss the opportunity to influence and help your kids.
/*?>*/?>