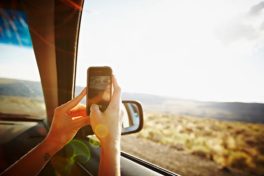 We are in the midst of a significant home renovation project. Moving things from one place to another as the work goes on. It's been a good time to declutter as we go.
The other day, while cleaning out another area that will be worked on, I stumbled across a stack of mini notebooks I hadn't seen in years.
I immediately knew what they were.
There was a period of time when I was feeling disconnected from two of my kids. My oldest was starting middle school and the youngest was a toddler. There were two elementary school kids in between them. And I was feeling like they were getting lost in the middle.
I knew I didn't want that to happen. But I didn't know what to do about it.
So I did a simple exercise. I asked myself, "what kind of a mom do I want to be?"
There was a simple answer: I wanted to be a mom that was connected individually with all of my kids.
So I created mini notebooks for each of them and started writing short notes to them each night. I would put the notebook under their pillows and invite them to write back to me.
We wrote back and forth. Often trivial things, but it created a connection.
I'm aware that even 10 years later that one experience shaped my connection with them now. They are now 21 and 18 years old. That one period of time changed things.
And it all started with a question: what kind of a mom do I want to be? I wanted to be connected. That helped me imagine new ways to connect.
We all have many roles. My list includes therapist, mom, friend, wife, and more. I want to be a certain type of person in each of those roles.
So it helps me to ask the question: What kind of a _________ do I want to be?
Having a picture helps shape my decisions, and making different decisions leads to becoming a different kind of person. It's easier to change when the picture of what I am trying to be is clear.`
/*?>*/?>