A Deeper Look at You: Self Compassion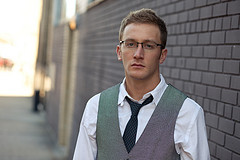 We all know what it is like to experience emotional or psychological pain. The reasons why we feel this internal distress vary greatly.
The pain may be from the loss of an important relationship or an internal battle with debilitating anxiety. It may be a stressful relationship with a child or a sudden job loss.
Although the outward circumstances are different, for many of us the most intense suffering is our own judgment of ourselves as we face and feel this pain. We tell ourselves that we are weak to be hurting and afraid, or that people with a better character could handle the situation without all of this pain.
We create stories about why we are the way we are that are filled with self attack and criticism. We beat ourselves up for not handling our difficulties better.
This internal process is often so instinctive and habitual that we do not even realize what is happening. Often clients are surprised when they realize how harshly they are treating themselves. They would never speak to their children or spouse or co-workers this way. They would not even think to speak to complete strangers this way.
Yet they repeat these criticisms to themselves over and over again.
Recognizing this pattern can be helpful to learning a new way of relating to themselves. Once we are more aware of the ways we are triggered to judge and criticize ourselves, we can begin to find a way to deal with ourselves with kindness. For many people it is helpful to pay attention to the ways they show others empathy and compassion and experiment with what it is like to treat themselves that way.
How are you treating yourself today? Are you the critical judge or the compassionate friend?
For more information look into these resources:
/*?>*/?>