Accepted, Loved, Desired, and Valued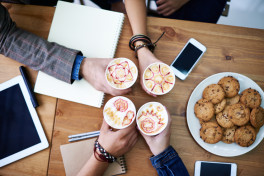 A few weeks ago I attended a seminar where a crucial, but simple question was asked:
To what extent would your children say they are accepted, loved, desired, valued by you?
That question has stuck with me.
I love my children. I really, really, love my children. They are my favorite people to talk to. They are my favorite people to spend time with.
I will do almost anything to make time to spend with them.
But I'm not always sure how much they know that.
I'm not alone in my love for my kids. Every parent I know loves their children. But for some reason, many children don't experience that love.
The problem is that as a parent I can feel that love without my kids feeling it. The real question is, "am I willing to learn how to express that love in a way they can receive it?" That's difficult and challenging. Sometimes I'm too busy being right to slow down and change my approach.
There are lots of different theories on parenting. There are "positivity, everyone gets a trophy" types. There are "kids need to earn their reward" types.
I want to be a "my kids feel accepted, loved, desired, and valued" type.
/*?>*/?>