Advent, Waiting, and Change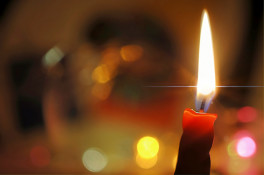 In the Christian tradition, today marks the beginning of advent.
Advent is a time of preparation. It's a time of waiting for something in the future. It's a time of hope.
When I want something to be different in my life I often just want to start changing things. Sometimes I skip over "advent." I'd rather take action then consider how things are and thoughtfully prepare.
Sometimes it's easier to do than to hope. And it's almost always easier to do than to wait.
But there is a reason for advent. There is a reason to prepare ourselves. There is a reason to wait. There is a reason to hope.
And what comes after advent will be better if we allow ourselves the time and space to let that process happen.
Seeing our world as it is, waiting for it to change, and preparing for change allow us to create a different hope for the future.
Hope is remarkably powerful. It can lead to the life you have always wanted to live.
This advent, enjoy the time to prepare, wait, and hope.
/*?>*/?>