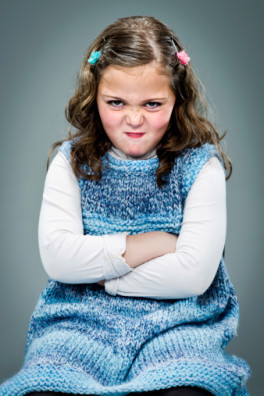 We all feel anger. It's in us. It's in those around us.
We know it is part of the human experience. But it can still throw us for a loop, both when we experience it ourselves or when we see it in others. It can feel powerful and unsettling. We don't like how it feels and we instinctively attempt to get rid of it.
There are typically two responses to coping with anger. We either attack or withdraw.
Attack is easy to identify. We want to hurt someone or something. We yell, scream, intimidate, and maybe actually attack or injure someone. Sometimes our attacks are more subtle and deceptive. We jab at people with hurtful comments. Or we resort to sabotage.
Withdrawal, on the other hand, is when we purposefully move away from someone in anger. This is not the healthy withdrawal that might happen when we attempt to ground ourselves and gain composure so we can reengage.
This is the "I don't care about you" withdrawal. The "I'm going to punish you" withdrawal. The "I'm better than you because I'm not attacking" withdrawal.
But withdrawal doesn't solve our anger problem any more than attacking does. It usually just leads to passive aggressive destruction in our relationships.
Both attack and withdrawal are the habitual ways that we have learned to cope with anger. They are our "solution" to the problem. But they don't actually solve anything.
What does? A good place to start is letting ourselves feel the anger and asking some questions:
What is happening inside of me?
What is the anger I'm feeling telling me about myself?
Can I learn how to sit with the anger and not attack or withdraw?
You might be surprised at what happens if you do. We don't have to withdraw or attack. We have other options.
/*?>*/?>