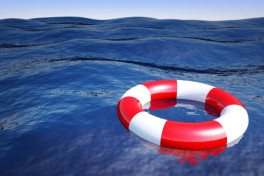 I don't like asking for help. I never have.
I like being asked for help. Just not being the one asking.
It hasn't gotten easier as I've grown older. It feels like as a "grown up" I should be able to handle life on my own. Someone my age should be able to deal with whatever comes my way.
It feels vulnerable, uncomfortable, embarrassing. I fear being ashamed.
But we all need help. Not asking keeps me stuck, isolated, and alone.
Asking allows me to grow, connect, and be with others.
Asking allows me to develop relationship where I can receive and give.
Asking expands my view of my problems. Gives me different perspective. Deepens my understanding. I receive guidance.
The choice is ours: ask and receive or isolate and stay stuck. Ask for help, the risk is worth the reward.
/*?>*/?>