Being Gracious With Myself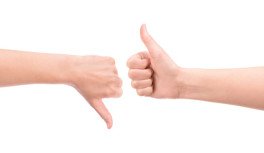 Recently I was describing to a client the way I think about something that I do. After I related a typical conversation that I have with myself, he commented, "you are really gracious with yourself."
I was glad that he noticed that. It hasn't always been that way. I've worked hard to learn to be more kind to myself.
At some point in life, I realized that being hard on myself made whatever I was going through worse. When I screwed up, change did not come as a result of beating myself up. Being harsh usually lead me to avoid responsibility for my own shortcomings instead of taking more responsibility.
Being gracious with myself doesn't mean avoiding responsibility. Instead, it is learning to treat myself like I would treat someone I deeply care about even when they make a mistake.
It means practicing more neutral and nonjudgmental thoughts towards myself. It means practicing being aware and describing what is happening inside without judging it.
This doesn't come easily for me. When I feel irritated or angry it is easy to jump right into judging myself for feeling the way I do:
What's wrong with you that you are so easily irritated? Why can't you learn to be more patient?
Thoughts like these pop into my head and invite me to follow them down a path. But I'm learning that following that path is not helpful. It doesn't lead me to be less irritated or more patient. I end up feeling powerless to make anything different.
When I observe my feelings and notice that I am feeling irritated or angry without judgement I tend to move toward thoughts that are more productive:
I notice I am feeling irritated and I am not sure why. That's ok, I don't have to figure that out now. What do I want to do with my irritated and angry self right now? What would help me care for myself and be more likely to respond to others in a way that lines up with who I want to be?
When I can relate to myself as a friend, I'm able to move forward and away from the harsh self judgement that keeps me stuck in my old thinking. There is hope in that. I can move toward the life I want to live.
Can you practice being gracious to yourself today?
/*?>*/?>