Bottlers, Brooders, and Those Who Show Up.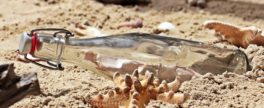 In her book Emotional Agility, Susan David defines emotional agility like this:
Being aware and accepting all of your emotions, even learning from the most difficult ones. It also means getting beyond conditioned or pre programmed cognitive and emotional responses (your hooks) to live in the moment with a clear reading of present circumstances, respond appropriately, and then act in alignment with your deepest values.
We don't accept all of our emotions, especially the ones we see as negative. Sadness, anger, and fear are emotions most of us would like to live without. The problem is avoiding these emotions causes more harm than experiencing them.
According to Dr. David, most of us avoid in one of two ways: bottling or brooding.
Bottlers work hard to avoid difficult feelings by pushing them away and moving forward, often trying to just focus on the positive. Bottlers use distraction and positive thinking to "be happy" at any cost as a way to not feel. Often they seem to get rid of their sadness or anger, but it shows up elsewhere, often with misplaced intensity or in an unhelpful way.
Brooders do the opposite of bottlers. Brooders mull over their painful emotions, allowing their minds to swirl endlessly in thoughts about whatever is triggering their feelings. They are not problem solving, but instead ruminating on why they feel as badly as they do. Often this keeps them stuck or worse yet fuels their anger, sadness, or fear until it nearly consumes them.
But we don't have to bottle or brood. We can show up. Showing up is the first of Dr. David's four steps toward emotional agility.
If we show up, we can feel the full range of emotions instead of working so hard to avoid them. We can observe and experience what is happening. We can let go of judgements, control, and shame. Showing up is being open to what is happening in our inner world and remaining curious.
Showing up can free us to grow.
/*?>*/?>