Change and Emotional Fusion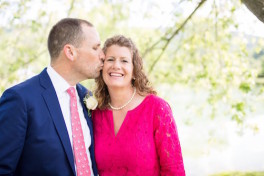 I was married on December 21, 1991 – almost 24 years ago.
The first 10 years of my marriage were tough. Much of the difficulty was because I wasn't yet facing my own areas of growth.
This was a typical pattern: Greg would do something that hurt me or I didn't like or didn't fit into my idea of what a husband should do and I would panic. I would decide my dreams had been crushed. That fear and anxiety would drive me to insist that he realize this and change.
Basically, the solution to my problems was his changing.
The clinical term for this is emotional fusion. It's when we are so tied to the other person that what they do and say threaten our safety and security. We lose our sense of self, and "need" the other person to make us ok.
Emotional fusion keeps us stuck where we are and unable to grow. It's only when we are able to differentiate (link) and grow that we can develop the relationships we want to have.
There wasn't a flip of a switch that made the last 14 years of marriage different than the first 10. But there was a slow steady recognition for Greg and me that we needed to grow as individuals. Taking responsibility for our own growth has resulted in a much deeper partnership together.
Our marriage isn't perfect. Far from it. But when I find myself stuck and feeling frustrated where I am, I am able to know that I can change without being dependent on my partner. I'm not as stuck relying on Greg to change for me to grow.
That is liberating truth.
/*?>*/?>