Change And The Path To The Good Life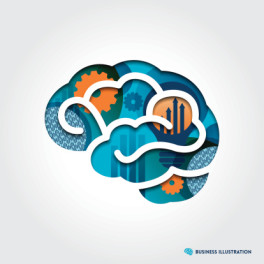 We all want to change. And we all have tried to change.
tried to be less anxious
tried to change circumstances at work
tried to develop a better relationship with our significant other
tried to stop some unhealthy sexual behavior
tried to be a good parent
tried to stop drinking
We feel stuck. Stuck in our actions. Stuck in our thinking. Stuck in our circumstances.
For most of us the root problem isn't our circumstances. If you are surrounded by extremists in the middle east who want to kill you, of course you need your circumstances to change. But most of us are not in eminent danger.
Our danger is in our minds. We allow our minds to run away with thoughts that come along and before we know it we are swept far away from where we started. I was reminded this week about how crucial good thinking is when I heard this:
People who live great lives are people who habitually think great thoughts. – John Ortberg
We can't change our thoughts by direct effort. If I tell you to stop thinking about your favorite dessert there is no way you can keep that treat from popping up in your mind.
We can't control what we think about all the time. But we can control how we deal with our thoughts. We can train our minds to think differently.
Here are a couple of things to ask yourself when you find your thinking is going in a direction you don't want to go:
Is this thought helpful?
Is this thought helpful at this moment?
Is this where I want to place my attention?
Our minds are a beautiful thing. Capable of thoughts that lead toward the good life or thoughts that leave us feeling stuck.
With some practice, we can train our minds to lead us toward the life we want to live.
/*?>*/?>