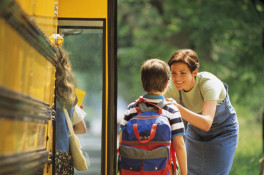 I've never been a fan of back to school time. As a child it stirred a lot of anxiety in me. As an adult with children it has still stirred anxiety in me at times.
Although I still have anxiety associated with this season, I'm using this back to school season to experiment with changing how I view back to school. I'm using it to see a chance for new beginnings.
I've felt for a while like I could work on using my time and energy better. Like most of us, my life is complicated: four children, a marriage, a practice to manage, clients to see, friendships I want to invest in, a home to keep up, laundry, shopping, etc.
I've wanted a better way to organize all the facets of my life. I've tried before and failed. So I'm trying to embrace my inner quitter by not giving up.
I've taken some action steps:
I am reading a book that I think might be helpful.
I met with a friend and colleague that is very organized and is coaching me on a system she uses.
It has been a topic of conversation with friends and family that might have insight that may help.
I may not succeed. But I know change won't happen unless I try.
Regardless of the actual result, I'm happy to be embracing back to school time as a time for new beginnings.
"It's a terrible thing, I think, in life to wait until you're ready. I have this feeling now that actually no one is ever ready to do anything. There's almost no such thing as ready. There's only now. And you may as well do it now. I mean, I say that confidently as if I'm about to go bungee jumping or something – I'm not. I'm not a crazed risk taker. But I do think that, generally speaking, now is as good a time as any." Hugh Laurie
/*?>*/?>