Changing Habits: Choice Architecture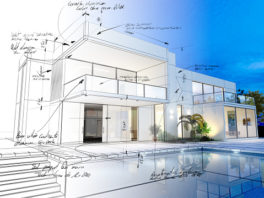 Habits are powerful. Bad habits confound us when we do things we don't think we really want to do. Good habits allow us to be the kind of people we want to be.
Most of us live with a certain level of bad habits that we wish we could change. Some seem less significant:
Biting our nails
Being perpetually late
Eating too much dessert
Others may be more destructive:
Angry outbursts
Chronic overspending
Alcohol abuse
The value of good habits is obvious in many respects. If you have been overweight and lost those extra pounds you literally feel the difference in your body. But there are benefits beyond the obvious when we connect our values with our habits.
The ability to form values-connected habits not only makes our good intentions durable; it frees up our mental resources for other tasks as well. Susan David, author of Emotional Agility
Why are habits so hard to change? Among other reasons, because we don't consider what it takes to change. That's where choice architecture comes into play. The concept of choice architecture, pioneered by Thaler and Sunstein, is the idea that our habits don't take place in a vacuum, they are part of a system that we have consciously or unconsciously developed in our lives.
In their book Nudge, they identify that it isn't in the moment of decision that choices are made. It's in many small moments before the decision is even an option that choices are influenced. These are nudges.
A nudge is some small feature of the environment that attracts our attention and alters our behavior. Nudging is done by what we call a choice architect, which is a fancy term for anyone who influences the choices that you make. Richard H. Thaler
And since you are an influencer in your own choices, you are inherently your own choice architect. You determine the system and nudges that will guide you in choices.
Here are some examples of nudges that can help change habits in our lives:
For a couple to improve their satisfaction with their sex life:
Greeting each other with a kiss.Carving out time to talk about the most important things in each others lives.
Serving each other in the way that the other likes to be served.
Speaking honestly about how they want to approach intimacy.
For someone trying to eat healthier:
Choosing beforehand what foods they will and will not keep on hand at their homes.
Using smaller plates and bowls to eat more appropriate portions.
Shopping based on the foods that have decided they want to eat.
Deciding to eat more slowly and deliberately.
For a family trying to creating better financial habits:
Creating a budget online or on paper of what they think they will spend each month.
Tracking each dollar that they spend for a period of time to see how they actually spend money.
Participating in a 401k plan to the maximum they can so money comes out before they see it.
Using an online bank that "removes" money shown on your available balance after you set up a goal of saving a certain amount of money per day.
All of these nudges are small things. But they create the choice architecture of your life to help you change. Your habits won't change overnight, but building a system that encourages your habits to change dramatically increases your chances of success.
Changing habits will lead you to more of the life you want to live.
What habits do you want to change? What choice architecture system could you design to help you change that habit? How can we be intentional about being choice architects to help ourselves create healthier habits?
/*?>*/?>