Choosing Growth in Relationships: Overcoming Being Stuck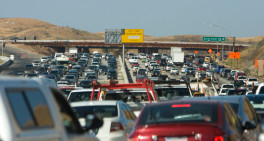 One of the three marriage paths is being stuck.
David Schnarch, author of Secrets of a Passionate Marriage, describes this as Emotional Gridlock. He says that early in relationships couples often agree and affirm each other. But naturally over time, they agree less and conflict begins to show.
When in gridlock, nearly everything our partners says can set us off. It's natural that we become gridlocked. After all, two individuals are going to disagree. But we don't have to stay there.
The solution to gridlock, according to Schnarch, is becoming differentiated. He goes on to describe differentiation as balancing the the two most fundamental drives:
the drive for connection with others
the drive to chart our own destiny
Successfully overcoming gridlock requires staying connected to your partner while still allowing them (and you) to be autonomous.
It means allowing them to say (and do) things that you don't agree with while still loving and accepting them. It means doing (and saying) things that they don't agree with and still staying in it.
Couples can overcome gridlock and choose the path of growth together. They can maintain self while still staying connected with those they love.
And in the process they move toward the relationship and connection they want with their partner.
/*?>*/?>