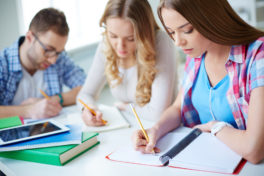 I rarely meet with someone that wants to live life in a way that is inconsistent with their values. However, I often meet with those that are struggling to live life according to those values.
In the moment, we often struggle to act the way we truly want to.
When we learn to show up and step out we develop the awareness we need to change our behavior to be line with our values. Susan David, author of Emotional Agility, suggests the next step is to "walk your why."
She describes walking your why like this:
The art of living by your own personal set of values – the beliefs and behaviors that you hold dear and that give you meaning and satisfactions.
David refers to a study lead by Van Gelder, Hershfield, and Nordgren. In the study, twenty somethings were asked to write a letter to their future selves. One group was writing to themselves twenty years from now, the other three months from now.
The instructor read these instructions:
Think about who you will be 20 years from now [3 months from now], and write about the person you are now, which topics are important and dear to you, and how you see your life.
The participants were then given a series of moral dilemmas and asked what they would do. For example, one of the dilemmas was whether or not they would purchase a computer they knew had been stolen.
In each of the five scenarios, those writing to their twenty year future selves made better choices than those writing to their three month future selves. The picture of their future selves caused them to want to make better decisions.
When we get stuck in short term vision, it's hard to live according to our why. But when we clarify our long term "why" we can live more in line with who we want to be.
And living that "why" leads us to the life we want to live.
/*?>*/?>