Confessions of a New Year's Resolution Cynic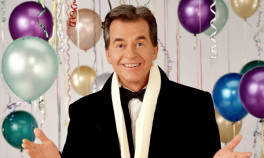 I'm a New Year's Resolution cynic. I hate to admit it, but it's true.
It's ironic as I spend a lot of my time helping others grow and change.
There is something about the increased numbers in the gym, at church, and in the produce aisle that stirs a certain amount of distrust that lasting change will happen. I want to believe that people will change. But I'm suspect of the high aspirations that come this time of year.
A lot of my cynicism is around the cliche changes we all want to (or feel like we should) make:
lose weight
get fit
eliminate debt
engage in some spiritual practice
These are great things right. So why not be supportive of them?
In reality I am. My cynicism is around the method we try to use to change: make big lofty goals one time a year. That's not typically how change happens. And it doesn't usually work.
Usually by February the gyms are back to normal capacity, church attendance is about the same, and the produce aisle clears out.
Here's a method that I know works: deciding what kind of person you want to be and then practicing living into that kind of person every day. It's just not a once a year thing. It's a moment by moment, day by day thing. It takes work and practice and realignment and constant movement toward the kind of person you want to be.
I see people who do it every day. They make real, lasting change. It's hard. Really hard. But doable.
So maybe this year you can make "new day" instead of "new year" resolutions. Each day is a new day to practice living into the person you want to be.
What kind of person do you aspire to be in 2016? You can do it. One day at at time.
/*?>*/?>