Conflict, Differentiation, & Growing Up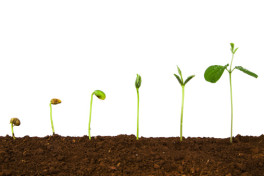 I don't like conflict. I never have.
At times I have gone to great lengths to avoid conflict. Yet I want to grow and I want to have healthy relationships.
I see this with my clients all the time: we want to avoid friction in relationships but we also want to grow.
But there is a universal truth about maturity: it's through relationships and conflict that we have opportunity to grow. We may gain knowledge from books, school, or other learning opportunities. But we mature in the greenhouse of relationships.
While we want to avoid relationships when we have conflict there often isn't a way to grow unless we stay in them. If we simply avoid the conflict, or the relationship, we are stunting our own growth.
So how do we deal with conflict in our relationships when it is so uncomfortable?
This is where differentiation is our ally. Differentiation is the ability to maintain our own sense of self even while engaging in relationships with others. Differentiation is the pathway to growth for each of us.
Differentiation allows us to maintain balance even when we hear opposing views. Differentiation enables us to live in the tension that comes with conflict. Differentiation keeps us grounded when things seem shaky.
The true gifts in life don't come from conflict free living. They come through conflict into living. As we mature we can handle conflict, maintain our sense of self, and grow up at the same time.
And how do you develop differentiation? Through practice and staying in relationships that challenge us. This could be marriage, a parent/child relationship, a friendship, or a professional relationship. The best way to mature is to stay in relationships even when they are uncomfortable.
There is growth on the other side of the discomfort.
What's your normal reaction to conflict? How can you resist the temptation to avoid conflict and instead see conflict as an opportunity to grow up? What would happen if you stay in the relationship even if  in the conflict?
/*?>*/?>