Connection, Vulnerability, and Risk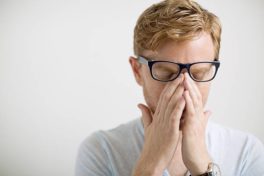 We all desire connection.
My husband, Greg, shared a story with me this week. He was working with a group of people and they were learning about each other and team building. He was feeling connected with them.
Then something happened. It probably didn't mean as much to anyone else in the room. But he felt wounded.
In a moment, the feelings of connection vanished.
Connection is the energy that is created between people when they feel seen, heard, and valued. When they can give and receive without judgement. Brene Brown
We all want that kind of connection. Being accepted without giving or receiving judgement is a powerful thing.
So why is connection so elusive and challenging?
In many ways, it's because it takes vulnerability to stay connected. It is easy for us to let fear, insecurity, pride, and resentment to cause us to decide not to be vulnerable anymore. We all have well established defenses to protect ourselves. Those defenses keep us from being vulnerable and keeping connection.
For Greg, his first reaction was "I don't want to expose myself to this pain again." That is the way his defenses often show up. A force field appears.
But after some time, he realized he wanted to stay connected. So he told someone in the room about how hurt he was. And then another. He took small steps towards being vulnerable.
It didn't magically reconnect him to the people in the room. And he was still struggling later in the week. But he was moving toward connection.
For each of us, we get to take responsibility for the connections we have in our lives. That means inside work. Becoming aware of what we are feeling. And deciding to keep on putting ourselves out there knowing we may be hurt.
We could choose not to do these things. But it's hard to grow without pain and risk. Taking risks in relationships leads to connection. And connection lead us to the life we want to live.
/*?>*/?>