Creating space for our inner life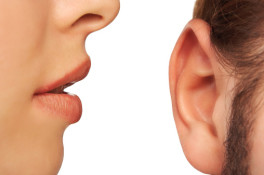 Sometimes "success" looks easy on the outside.
I see people every day that have jobs that pay the bills, families, nice places to live, and opportunities to engage others outside of work. And yet something feels like it is not working. We are anxious or bored or dissatisfied or discontented with our lives.
I know these people well. In fact, I'm one of these people.
What is this about? How can we seem to have everything and still be dissatisfied with our lives?
There is an internal story that drives what we do and how we experience the world every day. We can't see it but it influences everything that we do. It's a running commentary on everything going on in our lives. And the challenge is this:
This running commentary on our lives is not an unbiased news report, but a highly biased voice that is often critical and negative.
We don't like this negative internal conversation and we work hard to get rid of it or change it. We fight against what we are feeling. We find ways to distract ourselves from the inner experience.
We think that if we can just not feel what we are feeling life will be OK. Most of us would admit that this doesn't work. We aren't able to stop ourselves from hearing the voice. The voice is a normal part of the human experience.
The problem comes as we resist the voice. When we find ourselves all caught up in trying to "fix" our inner voice we realize that we are in fact missing out on a full, rich life. At its worst we spend more time trying to fix our inner voice then we do intentionally living the one and only life that we have been given.
What if instead we shift the energy we use to fight our inner voice and find a way to let ourselves allow it to be there? What if we are curious about our internal voice and notice where in our bodies we feel what we are feeling? We may find that as we let ourselves investigate what is happening inside, we are less resistant to it. We let go of some of the struggle.
As we practice observing what is happening inside of us we can learn to let our thoughts and feelings come and go. As we allow our inner experience to happen, we are less likely to get into that painful struggle that keeps us from fully engaging in our lives.
We can stop fighting the voice and start living in a more meaningful way. Living the way that we want to live.
In what way does your inner voice criticize you? Do you fight it? What would happen if you allowed yourself to hear the voice and make room for the feelings that the voice brings?
/*?>*/?>