Dealing With Ourselves and Our Kids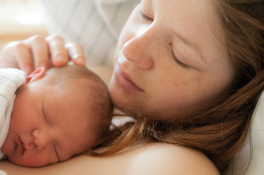 I remember each time Greg and I welcomed a new life into our family. Beautiful moments that were filled with love and joy. Like all new parents, we had rose colored glasses when our kids were born.
22 years later our rose colored glasses have been removed. Life has happened. These aren't the children they were when they were born:
They have their own desires that don't align with ours.
They get in trouble at times.
They choose things that we wish they wouldn't.
Their choice of friends concerns us.
They disappoint us in decisions they make.
We are highly invested in our kids. We want them to succeed and have good lives. We often want experiences for them that we didn't have ourselves.
The challenge is in what we do when their lives aren't going according to our plan. The tension is in how we react.
If we aren't careful we can react out of fear, shame, our own insecurity, or concern about what others think. These reactions can cause more harm than good at times.
Wise parents learn to observe their own feelings and discern how to be helpful to their children, even in the midst of their own internal reactions. This isn't easy. It takes practice. We will have to deal with our own discomfort at times.
But in the end, doing this work in our own lives leads us to the life we want to live ourselves and with our children.
/*?>*/?>