Dealing With The Unfixable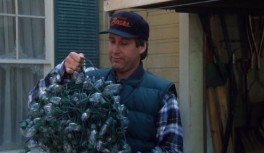 Many clients come to therapy trying to solve a problem that is inherently unfixable. We don't want to believe that some problems can't be fixed. But in the real world there are many problems over which we simply don't have any control.
We still want to fix these problems.
The truth is the world is full of unfixable problems: grieving over a loss, a partner that has decided to leave us, financial hardship, chronic anxiety. Many of these problems don't have a solution.
But we really want a solution. We want our problems fixed.
Usually, by the time a client begins therapy around a specific problem they have already made many attempts to solved the problem themselves. They've tried different things and keep coming up short.
Much of our work in therapy isn't playing "fix it." We don't need to solve all of our problems to live the lives we want to live. What we need to solve is our approach to our problems. What we need to learn is a better way to view our problems.
That's why psychological flexibility is so important. According to Steven Hayes psychological flexibility means:
Contacting the present moment fully as a conscious human being, and based on what the situation affords, changing or persisting in behavior in the service of chosen values.
Russ Harris says it more simply like this:
Psychological flexibility is the capacity to be present, open up, and do what matters.
Psychological flexibility enables us to deal with the unfixable problems in life while still living out the values we care about. In essence, it allows us to view reality for what it is and still move toward the life we want to live.
We can't solve every problem that comes our way in life. But we can develop the skills to relate to our problems in a way that we still move forward.
/*?>*/?>