Desire, Risk, and the Life We Want to Live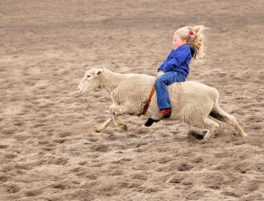 When my youngest son was little, he really wanted certain things to happen. But because he was afraid they wouldn't. He would protect himself by asking for things like this:
We probably don't have any ice cream do we?
There isn't time to have a friend over is there?
We won't be able to go to the park will we?
What he really meant is this:
Can I have a bowl of ice cream?
Can my friend come over?
Can we go to the park?
He learned at a young age to protect himself from his desires and the disappointment he might feel from them. We do this as adults also:
I'd really like to do this for a living but there is no way to make enough money to support myself from it.
I see relationships that others have that I aspire to but I probably won't ever have one.
I want a particular situation to be a certain way, but others won't allow that.
We so often quiet our desires. We hide them from ourselves and others so we don't feel the pain or discomfort from disappointment.
Ultimately, we come to a crossroads: we can play it safe or we can pursue those things we really care about. Playing it safe will often feel like it protects us from risk, but it often just gets in the way of the full life we want to live.
Pursuing what we want will feel risky. But in the end, the life we want to live is often in taking risks and pursuing our desires. I want to live more of that life.
/*?>*/?>