Expecting Mr. or Mrs. Right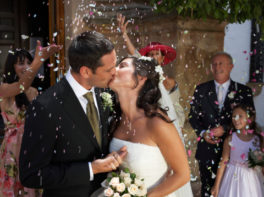 We spend a lot of time looking for Mr. or Mrs. Right.
If we find him or her, we are convinced that we will be happy, joyous, and free. And life will be easy. We will live happily ever after.
I spent many of my early years of marriage thinking that I must be doing something wrong because marriage was hard. When difficulties came, I spent half of the time blaming Greg and the other half silently resenting marriage. Things should have been easier.
Marriage is among one of the most difficult challenges we face as humans. Taking two imperfect people, putting them in the same household, interjecting children, careers, life, and expecting them to thrive is a tall order.
Having a sober reality check going into marriage or in our existing marriage can be very helpful.
Marriage will be hard. It will tax our emotional maturity. It will tap into our insecurities. It will push our buttons. Seeking our best friend, lover, co-parent, and cohabitation partner won't be simple.
What's the reward? Our opportunity to grow won't see better soil than in marriage. Marriage is excellent training ground for life. Experiencing intimacy with another human doesn't happen without this work. There are many rewards.
It's worth it, but it won't be easy.
/*?>*/?>