Experiencing June 1, 2014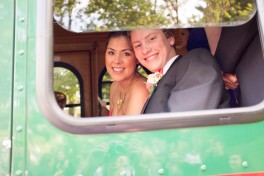 June 1st is a meaningful milestone in my life this year. It means May 2014 is over.
Yesterday my second son graduated from high school. Two weeks ago he and his girlfriend joined the rest of their classmates at the prom. We hosted his graduation party in May. We went to his friends' graduation parties in May. We attended award ceremonies, senior cookouts, and final lacrosse games in May.
We've watched many of his friends grow up since they were very young. I held a few of them as babies. I drove some of them to preschool. Others are more recent friends. We are close to many of them. We've baked cookies for them, watched movies with them, and listened to them talk about life.
My oldest son and his girlfriend came home in May and celebrated with us. We all worked on the yard together, shared meals together, ran errands together. We took thousands of photos in May. It's rare that the six of us are together. Life was full in May 2014.
There was so much joy and happiness in May. And yet my heart aches. I don't want this chapter of life to be over. I love my graduate son so much. The end of May means a new chapter in his life.
After graduation he packed up and left for the beach.
I feel profound loss amidst the joy. I am grieving.
I remind myself that in the midst of life being life I feel the full spectrum of emotions: joy, sadness, fear, loss, gratitude, frustration, happiness, anxiety, and more. I can't pick the positive feelings and only experience them. There are no positive feelings without the negative feelings.
We cannot selectively numb emotions, when we numb the painful emotions, we also numb the positive emotions. – Brené Brown
So today, June 1st, I sit with the full spectrum of emotions. I hold the tension of the happiness with the pain. I try not to judge or get carried away by either. I try not to numb anything, but rather stay present and observe what is going on inside and allow myself to simply feel.
The cost of feeling joy is awareness of all the other emotions going on inside. The positive and the negative. If I run away from any of them I run away from all of them. I know that will lead me away from the life I want to live.
The life that I want to live is full of all kinds of emotions.
/*?>*/?>