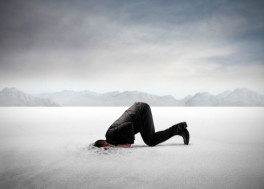 I said something to a friend this week that I regretted the moment I said it. As soon as the words left my mouth I was wishing I could reach out and grab them back. But they were gone and I couldn't stop them.
I was driving home after the exchange and I noticed a growing sense of discomfort in my body. I began thinking, "Those words you spoke were not helpful at all. They likely hurt and really discouraged your friend." What I was most aware of was that my words did not match up with the kind of person I want to be.
When I arrived at home I decided  I needed to apologize to my friend. It was difficult, but I took responsibility for my behavior and took a risk admitting I was wrong to my friend and asking for forgiveness.
My friend forgave me. All is well.
I felt guilty when I said what I said. What I had done was hurtful and I felt bad for my actions. Although unpleasant, I could listen to my guilt and repair the relationship.
The guilt produced change and moved me forward. I'm glad I was able to utilize my feelings of guilt. I could have easily listened to the voice of shame.
Shame doesn't move us towards growth. Shame accuses us and paralyzes us. Shame says: "you suck" or "you can't change" or "you can't handle life." Shame tells us no one would want to be close to you. Shame wants to imprison us in stereotypes that hold us back.
Shame attacks who we are. Guilt tells us we aren't being consistent with who we want to be.
Are you listening to voices of shame or guilt?
/*?>*/?>