In 2015, Choose To Live Above The Line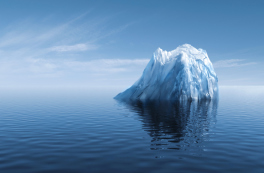 According to Fleet Maull there are two ways to live in the world: you can live above the line or below the line. After 14 years in prison for drug trafficking, Maull has seen some challenges in his life. Currently an author, consultant, trainer and executive coach, Maull spends his time encouraging his clients to live above the line.
Above the line living is taking ownership or responsibility for the things that happen in my life. The characteristics of above the line thinking:
Self-responsibility: owning my own stuff.
Accountability: making & keeping my agreements.
Vulnerability: being open, honest, direct, and real.
Above the line is where meaningful and authentic relationships are built and growth happens.
Below the line living is when we see ourselves as victims. The characteristics of below the line thinking:
Blame: putting responsibility on others instead of taking ownership.
Justification: excusing our behaviors.
Resentment: holding onto things when we feel wronged.
Rightness: the need to be right.
Below the line is where relationships are eroded and we atrophy.
Living above the line is a choice.
Whenever I recognize I'm below the line and I acknowledge it to myself and to others, where am I? I'm above the line. That's all it takes. It's to acknowledge that I am below the line; I'm back above the line. It's a choice.
As we leave 2014 and enter 2015 make a choice with me: make 2015 an above the line year.
/*?>*/?>