Life, Liberty, And The Pursuit Of Happiness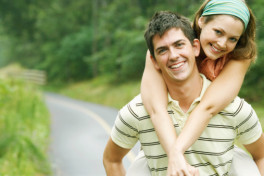 I don't know anyone that doesn't want to live a satisfying, happy life. Even the very earliest roots of our nation set us on this path:
"We hold these truths to be self-evident, that all men are created equal, that they are endowed by their Creator with certain unalienable Rights, that among these are Life, Liberty and the pursuit of Happiness."
Most of us work hard in our pursuit of happiness.
But according to Martin Seligman, many of us are barking up the wrong tree. Seligman is the Zellerbach Family Professor of Psychology at University of Pennsylvania and one of the most widely respected psychologists of our time.
Seligman studied three ways to pursue happiness. He called them "happiness paths."
The Pleasant Life – pursuing pleasure: having as much positive feeling as we can for as long as we can.
The Good Life – pursuing engagement: getting absorbed in some activity that we are good at doing.
The Meaningful Life – pursuing meaning: knowing and using our greatest strengths to influence something bigger than ourselves.
The findings? The meaningful life is the pathway to happiness. Engagement will get you moving in the right direction. And pleasure is a bonus if it is tied to engagement and meaning.
Pleasure, on it's own, has little impact on happiness.
How many of us pursue happiness in exactly the wrong order? I know I have. I've pursued pleasure without engagement or meaning.
But I do know that when I pursue meaning I'm usually my "best" self. I operate in a fundamentally healthier way when I am grounded in the meaningful life.
May we all seek meaning, engagement, and pleasure in the right hierarchy.
That's what Thomas Jefferson did after all.
To hear more of Segilman check out his 2004 address to TED (Technology, Entertainment, and Design).
/*?>*/?>