Living Above The Line: Justifying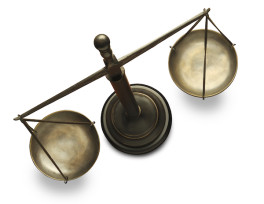 The easiest thing in the world to do is to justify our own hurtful behavior.
But every time we do we dip below the line.
Our spouse snaps at us, so naturally we respond in kind. A friend hurts our feelings, so we give them the cold shoulder. We yell at our child and tell ourselves we wouldn't yell if they would just listen to us.
And often the closer we are to the person, the easier it is to justify. They started it after all. I just responded. Which leads to a reaction on their part. Which leads to more hurtful behavior on our part.
If we stay below the line, that familiar cycle will go on and on.
Meanwhile what we want the most eludes us: close and trusted relationships with those in our lives. Close and trusted relationships don't happen by accident though.
In every situation we have a choice. We always have a choice, even when the other person is behaving in a way that hurts us. When we choose to take responsibility for what we say and do, we move back up above the line and build trust in our relationships.
Living a life of trust is living the life we want to live.
/*?>*/?>