Living Above The Line: Resentment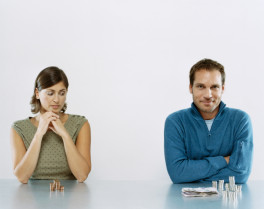 Dealing with resentment is critical for living above the line. My friend and colleague, Janice McWilliams, talks about resentment:
Resentment tricks us into thinking that someone else has to do something for us to feel better.
Resentment tells us that it's not our fault. Resentment tells us that someone else is making us feel the way we feel. Resentment tells us that if only "so and so" were different we wouldn't feel the way we do.
Resentment is a dangerous trap.
When we are honest with ourselves we realize that resentment only entangles us more. It doesn't lead us to the life we want to live. It may make us feel better for a moment. But in the end it binds us.
Janice suggests that rather than getting stuck in resentment, we can see our feelings of resentment as an opportunity to engage in greater assertiveness and acceptance. Instead of feeding our resentment we can be more direct about asking for what we want and need in any given situation. At the same time we can face some of the painful feelings that come with our present reality and give up the struggle to force things to be something other than they are.
That's moving toward the life we want to live. To read more from Janice read her full post here.
/*?>*/?>