Magical Superpowers of Change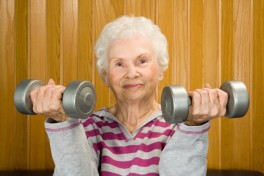 "People of accomplishment rarely sit back and let things happen to them. They go out and happen to things." Leonardo da Vinci
I've noticed something about my storytelling mind. When I am unsuccessfully trying to change something in my life there is a strange occurrence that takes place. The people who are good at what I want to change in my life suddenly have magical powers that I don't have.
The person who manages money well has a special passion for personal finances. The friend that is very fit wakes up feeling like working out. The person that prays more has a unique relationship with God that I don't.
Suddenly I'm surrounded by people with superpowers at whatever it is I want to change.
My storytelling mind says this: "you simply don't have the discipline, motivation, passion, or ___________ that these people have." or "It is easy for them. It is hard for you."
Sometimes I feel like giving up before I even try to change. I'm convinced I just don't have it. Other times I try to make a change but find it doesn't feel natural so I give up.
Sometimes my storytelling mind is a liar.
When I look at difficult changes I've made in the past I know why I've been successful. I know why my friend is super fit. I know why some people manage their money really well. I know why some people pray more often than I do.
People aren't naturals at these things. They don't have superpowers. They simply act on the things they value. They do this even when they don't feel like it and when they aren't motivated. It might not be easy. But it is simple.
A couple of years ago I decided to start swimming once a week at my local YMCA. I had a stress fracture and I couldn't run. I had to find something else to compliment the other exercise I do. I started swimming once a week on Sunday morning at 9am.
Never once in the last couple of years did I wake up Sunday morning motivated to swim. My storytelling mind tells me every Sunday I should stay in bed and sleep. I'm naturally motivated to sleep in. I feel like sleeping in.
But I value the benefits that come from exercise. It's good for me.
And often something magical does happen once I get out of bed. My feelings and my storytelling mind begin to change. I don't mind it so much. I can even enjoy it.
But if I waited for the feelings or motivation to make a change I'd still be lying in bed.
"Workouts are like brushing my teeth. I don't think about them, I just do them. The decision has already been made." Patti Sue Plumer Olympic Runner
/*?>*/?>