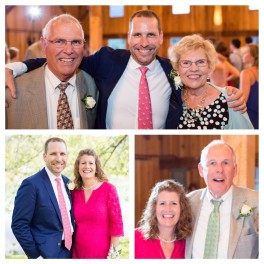 There are three dads in my life who I've seen up close. They faithfully love me and my children. They are all hard working and love their families deeply.
And in many ways they couldn't be more different.
One loves to take risks and start new things. Another faithfully finishes what he starts. One cries easily and another rarely sheds a tear. One enjoys meeting new people at a party while the other is often found quietly washing the dishes.
I've also enjoyed watching my brother and brothers-in-law father their children over many years. There are many dads in my community that I've watched and admired. I love having many pictures of great dads.
It's not easy to be a dad.
One of the gifts I have received from the dads in my life is being loved by them in their own individual way. There is something magical in the way that a dad loves his kids in his way. Not someone else's way, not something they read in a book, but in the unique way that they show their love.
It's when they are present with us, loving us in their way, that we feel most loved and cared for.
Thanks Dads.
/*?>*/?>