Mindsight: For Healthy Brains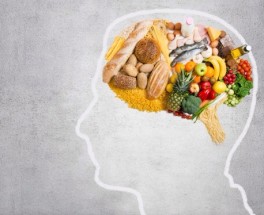 Daniel Siegel's Brainstorm, describes practical tools for how to develop "mindsight." Mindsight is the "the ability to truly 'see' or know the mind." Mindsight is the skill of understanding our internal world and insight into others as well.
Siegel suggests that we can grow in our ability to really understand what is happening inside our minds. And with that understanding comes a healthier brain. Like physical exercise for the rest of our bodies, our mindsight can improve the health of our brain.
Developing greater awareness of our inner world ultimately helps us make better choices. The problem is that often we either push away our internal experience (ignoring reality) or manipulate our internal experience to make it more acceptable to in our minds (changing reality). With practice, we can develop the skill of mindsight and move toward the life we want to live.
Siegel suggests a four part practical tool for improving mindsight called "SIFTing the Mind."
S: Sensing— What are the sensations you notice in your body right now? Bring your awareness to different parts of your body and simply pay attention to what you are experiencing.
I: Images— What scenes are coming up in your mind? Typically this may be visual pictures, but it could also be sounds. Often these images don't have language that is easily connected to it. It is not important to figure out words to go with the images, but to simply notice the images.
F: Feelings— What are the emotions that you notice happening inside of you? Often we experience more than one feeling at a time. Again, it is not important to understand the why of our emotions at this point or to try to change them, but to bring your awareness to them.
T: Thoughts–What thoughts do I notice showing up in my mind? There is not an emphasis here on changing or controlling the thoughts we are having, but more of just paying attention to what are minds are saying.
This "SIFTing" practice will help us develop mindsight and in turn move us forward toward growth.
For more about this topic, read Daniel Siegel's book Mindsight.
/*?>*/?>