Moving Beyond Fear: INSPIRE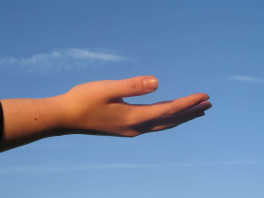 If we want to move beyond fear we will need help. Help comes in a variety of ways.
Robert Maurer, PHD, author of Mastering Fear: Harnessing Emotion to Achieve Excellence in Work, Health, and Relationships, describes the types of support we might need using the acronym INSPIRE.
I – Instruction: information, resources, skills
N – Nurturing: presence of compassion and care without necessarily giving advice or seeking to fix anything
S – Spirituality: connection to someone or something greater than ourselves
P – Praise: positive feedback that encourages us to keep going or keep trying
I – Inquisitiveness: asking helpful questions
R – Rejection: others who will help us see when we may be headed off course
E – Example: the kind of person you want to emulate
Next time you are struggling with fear, think through what kind of help you need. One thing about fear is that it wants to convince us we don't have options. But there are lots of ways for us to receive support.
/*?>*/?>