Moving Toward Vulnerability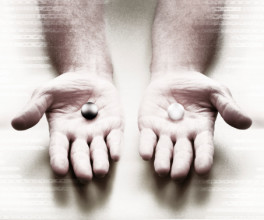 Most of our inner work is learning to relate to ourselves and to others in more healthy ways. We all have a series of unhealthy patterns that we developed over many years. Growing is often recognizing these patterns and learning to change the way we react.
Edmund Bourne describes five ways that we interact with others in The Anxiety and Phobia Workbook: submissive, aggressive, passive-aggressive, manipulative, or assertive.
We can all fall into all of these patterns. I can find myself being submissive, manipulative, aggressive, or passive-aggressive in the same day. Sometimes in the same conversation or conflict.
We tend to overcompensate when we are trying to change. If we are overly submissive we can jump to being overly aggressive. Or we can move from being aggressive to being passive-aggressive.
In all of these situations we are trying to protect ourselves. But that protecting stops us from growing and relating to others in healthy ways.
If we are willing to be vulnerable, we let our self-protecting tendencies fall away. Being vulnerable is hard, it requires courage and humility, but in the end it leads toward growth.
Being assertive is embracing vulnerability and continuing to engage in the relationships around us. That leads us toward the kind of life we want to live.
/*?>*/?>