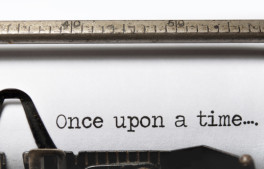 I turn 46 on Wednesday. With the coming of 46, I have a narrative in my mind about my age.
At 46, I am no longer in my early forties. At 46, I am clearly middle aged. At 46, I am closer and closer to the age when I could be diagnosed with a disease or ailment. At 46, the wrinkles are more obvious and the grey is a little more present.
46 can sound depressing to me. But there is another story inside of me.
At 46, my kids are maturing and much more independent. It is fun to enjoy them as adults and emerging teens. At 46, I enjoy more freedom than I did a few years ago. At 46, I have a deeper clarity about who I am. At 46, I am more confidant. At 46, my body still works pretty well when I go for a run or swim or workout.
Those are two very different stories. There is truth in both. But I don't need to become overly attached to either story. In fact, if I do I will get discouraged and depressed. I can acknowledge the realities of aging without letting it drag me down a path I don't want to go down.
The stories we tell ourselves have much to do with how we live our lives. Much of the time we aren't even aware of the stories we are telling ourselves. They are deeply grooved in our minds. We tend to live out these stories.
My mind tells me how good I am as a parent, how competent I am at my work, how close (or not close) I am to my husband. My mind has a story about almost everything. These stories shape how I live my life both consciously and unconsciously.
Learning to notice the stories our minds generate can be a helpful beginning when it comes to change. Paying attention to these stories helps us develop mindfulness. Mindfulness helps us choose the stories we want to listen to. Moving toward these stories will lead us closer to the life we want to live.
I'm turning 46 on Wednesday. I have a lot to be grateful for. I have a lot learn. And I have a lot to simply enjoy about 46. That's a story I can grow with.
/*?>*/?>