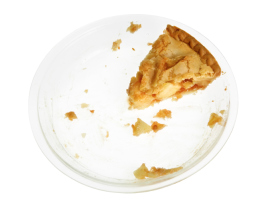 It has been a hectic fall. Filled with great things. But hectic.
When my life is busy, I hear a theme emerge in my mind:
There aren't enough hours in the day.
I need to get better at juggling more things.
I can't get enough rest.
I wish I had more energy.
There just doesn't seem to be enough. I need more.
Then again, when life is not very busy I hear different, but similar thoughts:
I don't have enough to do.
I wish I was better at planning fun things for me and my family.
I need more business.
I don't have enough friends.
I need a hobby.
There just doesn't seem to be enough. I need more.
Brene Brown, describes the world that we live in as a "culture of scarcity." According to Brown we are infected with the "never enough problem." Brown's research shows that scarcity is prevalent when we are always looking at what we don't have. It doesn't seem to matter what we do have. We are most aware of what we don't have.
The feeling of scarcity thrives in shame-prone cultures that are deeply steeped in comparison and fractured by disengagement. Brene Brown
So Brown suggests three components that feed the scarcity culture:
Shame
Comparison
Disengagement
And the scarcity isn't just present in our greater culture. It's in our workplaces, families, churches, and schools. Shame, comparison, and disengagement are thriving in our worlds.
The antidote to the culture of scarcity will never be more. There isn't enough more in the world. The antidote lies in the opposites:
Risking vulnerability.
Celebrating our differences.
Engaging in the relationships around us.
There is a way to move beyond scarcity. It will require courage, but in the end it will lead you to the life you want to live. It will be enough.
/*?>*/?>