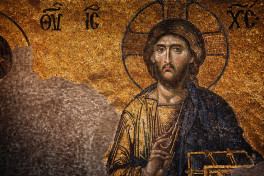 Around the world today, Christians celebrate the resurrection of Jesus. The resurrection is the belief that Jesus died on behalf of the world only to be brought to life again 3 days later.
That resurrection is ultimately about things that were once dead being made alive again.
Today, may you find hope in your own reality of new life. May you see opportunity even in the dark and difficult places, that things can be made new.
Peace be with you.
Elise
/*?>*/?>