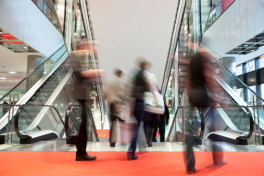 Something snuck up on me. Thanksgiving this week marks the start of the race that will end January 1st. The holidays are upon us.
I love much about the holidays. My rarely seen oldest son will be home from Virginia Tech (his home away from home). I'll see family and friends that I don't see other times of the year. We will observe traditions that we treasure. Some are sacred, like services at our church. Others are silly, like watching Christmas Vacation as a family.
There is also pain that comes with the holidays. I grieve thinking about the second year without my beloved sister in law during the holidays. I'm overwhelmed thinking about all of the preparations that need to be made. I know there will be tension in our household at various times. I even worry now, before it begins, that it will be over too quickly.
The holidays come regardless of how I feel about them. But I can be intentional about how I want to experience the holidays this year. I have a few things that I am going to work on as 2013 comes to an end:
Acknowledge my expectations. I want to be honest with myself about what I hope for. I want to realize what is reality and what is fantasy. I want to focus more on what is rather that focus on what isn't.

Stay present and engaged. It's easy for me to live in my head, planning and preparing for the future, while life passes by. I want to try to stay in the moment with what is going on right now and allow myself to take it in and experience it.

Realize each year is new and different. We are constantly changing and often the changes we experience this time of year can cause stress and anxiety. For some it is loss of a loved one, for others it might be a new spouse or having a child. But whether it is a positive change or a negative change (and for most of us we will have both), I want to value the experience this year offers, even with the changes.

Be intentional about the practices and rhythms of my life. It's easy to give up things we care about amidst the hustle and bustle of this time of year. I want to stay grounded and connected to what I value even as I experience the holidays.
/*?>*/?>