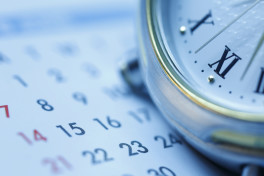 Seconds.
Minutes.
Hours.
Days.
Weeks.
Months.
Years.
Lives.
How we spend our days is, of course, how we spend our lives. Annie Dillard
It all adds up starting with what we do today.
Too many people arrive in places they never wanted to go.
The invitation of life is to be present and intentional around each moment.
We build our lives, for better or worse, one day at a time.
/*?>*/?>