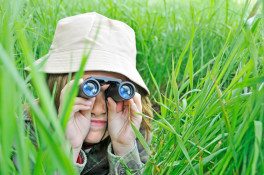 "Choosing to be curious is choosing to be vulnerable because it requires us to surrender to uncertainty." Brene Brown
Brene Brown suggests that we are wired to be naturally curious, but along the way we shut down our curiosity. Little children are often very curious. As we grow older, it becomes more and more difficult to remain curious. We become set in our ways, risk averse, and we resist vulnerability.
As I've explored curiosity in my own life I've found two places where it has been helpful. In my own internal world and in relationships.
For many years, I dealt with my inner world in one of two ways: criticize it or stuff it. I've been trying to move toward curiosity. As I have, I've noticed that curiosity requires slowing down a bit and a willingness to pay attention to what is happening inside of me. It also requires suspending judgement. These aren't easy, and I have to work on it.
In relationships, it is often easier for me to assign a judgment or tell someone what I think they need to hear than to remain open. Curiosity allows me to remain open rather than rushing to judgement. I also don't need to "fix" things that I see or hear.
Yet when I do ask questions and remain curious I often learn more about others and develop a deeper connection with those I care about. I also find myself growing in how I talk to myself internally.
In both cases, in my inner world or in relationships, I have to be willing to tolerate uncertainty. That's what is hard about staying open and curious. I'd rather "control" things and avoid uncertainty.
But curiosity and control don't work together. And curiosity leads me toward the internal world and relationships that I want to have.
How curious are you? Is it natural or a challenge? What can you be curious about that you would normally rush to judgement about?
/*?>*/?>