Shame Part 1: Our Response to Shame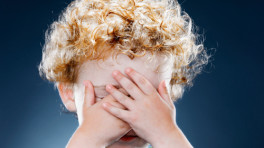 We may desire close relationships, but often when the rubber meets the road we tend to act in ways that take us far away from others. We may not even realize what we are doing in the moment, but the result can lead us to be more isolated and disconnected from others.
We often are aware that we are our own biggest obstacle to developing the rich, connected relationships that we desire.
Many times the issue is our response to shame. Brené Brown, Ph.D., LMSW, in her series "Men, Women, and Worthiness" defines shame as "the belief that we are unworthy of love and belonging." She describes the ways that our experience of shame often keeps us from making real connections with the people we care about.
It makes sense that we attempt to avoid the painful experience of shame by keeping our emotional distance from others. We all want to protect ourselves from pain. The trouble is that what we really want is to connect to others, but as soon as we begin to sense shame coming our way we implore ways to avoid the negative feelings.
3 Responses to Shame
Another shame researcher, Linda Hartling, PH.D explains that when we encounter shame we tend to do one of three things:
move away
move toward
move against
When we move away, we simply fall off the map, hide, and disappear from relationships in our lives. We stop showing up to the places where we encounter others. We withdraw from others and avoid connection.
When we move toward we may become the ultimate people pleasers. We decide we will become whatever others want us to be so that we can avoid the risk of disappointing others and feeling the shame that comes with that disappointment. Some of us are masters at this. We spend our energy attempting to predict what will keep us safe in our relationships.
When we move against, we fight back and often lash out or shame others as we attempt to get rid of our own painful feelings. We hurt others before they can hurt us further.
We all have used these strategies of disconnection at one time or another. For most, one of these strategies is our "go to" way of keeping others at a distance. Identifying the way we use these strategies of disconnection can be a first step in thinking about responding to something shaming in a different way.
Which strategy of disconnection is your favorite? Can you notice this week how you use this strategy when you feel shame?
Resources & Connections
Brené Brown, Ph.D., LMSW on Twitter
/*?>*/?>