Our Under The Hood Habits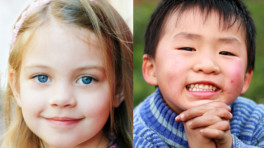 When Steve Jobs was approaching 30 he was asked a question by an interviewer for Playboy magazine:
"Do you know what you want to do with the rest of your life?"
Jobs answered:
There's an old Hindu saying that comes into my mind occasionally: "For the first 30 years of your life, you make your habits. For the last 30 years of your life, your habits make you."
From our first breaths we begin developing habits. We are remarkably resourceful and adaptable people.
As children, we develop habits for how we deal with pain. We develop habits that keep us safe. We develop habits for how to interact with the people and world around us. These habits shape us the rest of our lives.
For example, some of us learn that if we don't assert ourselves in the midst of conflict we may avoid getting entangled in family fights. Or perhaps we learn that if we show aggressive behavior when threatened others will back down. We might learn that if we achieve at a high level adults in our lives give us special attention.
These habits get us results. Some good. Some bad. We bring these habits out of our childhood and they drive us in our adult lives. For better or for worse. Much of the time our conscious mind is not even aware of these habits. They exist under the hood.
As adults the real question becomes "are these habits helping me or hurting me in living the life I want to live?" Sometimes our deeply set habits help us. Sometimes they are destructive to our relationships.
We might become passive and avoid difficult conversations. That could leave us isolated and unable to develop the deep connections that we want with those around us.
We might become bullies that insist on having our way at any cost. That could make us toxic to those around us.
We might become dependent on the approval of those around us. That could leave us shattered when we fail, which we will eventually.
Growing in maturity involves looking at our life long habits, acknowledging the deep truth of how we operate, and questioning the beliefs that we hold that cause us to react. Often we have to dig deep to see where these patterns came from.
This is hard work. Many times there is shame related to these habits. When we begin looking under the hood we touch on raw areas and that can be painful.
The challenge is being able do this work without always trying to fix ourselves or beat ourselves up. Many of the habits that come from our childhood are deep and instinctual. Changing that thinking is difficult. Awareness gives us the opportunity to awaken ourselves to a new way of responding in relationships.
What are the under the hood habits that are driving how you relate to others? How are some of these habits helping you and how are some hurting you? What is one habit that you could develop greater awareness around?
/*?>*/?>