Our Wandering Unhappy Minds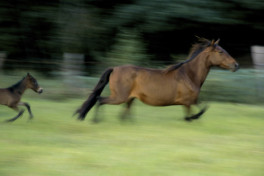 "Maybe happiness has an awful lot to do with the contents of our moment to moment experiences." Matt Killingsworth, Doctoral Research Student, Harvard University
---
My mind wanders a lot. It can be very hard to be present and very easy to be miles away. It's a challenge to remain present in the moment.
According to Matt Killingsworth, this lack of presence may lead me to a higher level of unhappiness in life. Killingsworth, a researcher at Harvard, invented an app to track happiness levels from over 15,000 people in more than 80 countries. The users of the app were from a variety of age, economic, family, and educational situations.
Among other things, the "Track Your Happiness" app asked three questions of it's users:
How do you feel right now?
What are you doing?
Are you thinking about something other than what you are currently doing?
What Killingsworth found was that when people's minds are wandering from where they are at the moment their happiness levels go down. Even when the task they are doing is unpleasant, they are still less happy when their minds wander than when they stay present in the moment.
"Mind-wandering is likely a cause, and not merely a consequence, of unhappiness."
It turns out one of the great gifts of staying in the present is increased levels of happiness in our lives. This isn't easy for some of us. Our minds sometimes seem like wild horses that are compelled to run about without restraint. It takes intentional effort and practice to learn to stay more fully engaged in the present.
There are so many things we can't control that influence our happiness: traffic, challenges at work, difficult relationships, health crises. Here's one factor that we can influence.
We can learn to be present in the moments of our lives.
What if we decided to simply pay more attention to what happens with our thoughts? And when we find that they have drifted away from what we are doing, we invite our thoughts back to the present? What if just tonight you challenged yourself to remain in the present regardless of what is going on in life.
You might be happy with the results.
/*?>*/?>