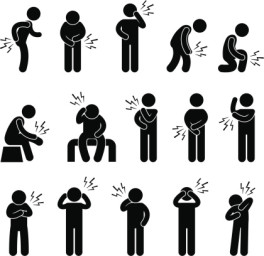 Pain hurts. But it is also a gift.
Pain is helpful for understanding what is happening beneath the surface.
Naturally, we work hard to avoid feeling pain. Who wants to feel disappointment, loneliness, heartbreak, insecurity, or anxiety? But the reality is that pain is part of who we are. When we avoid it we cut off part of ourselves.
Allowing ourselves to feel pain is actually good for us. When we ignore what is happening on the inside we tend to react to what is happening in our lives rather than make intentional responses based on the life we want to live.
These reactions can lead us to deal with others in ways that are destructive. We find ourselves lashing out aggressively or withdrawing manipulatively. We don't even think about it.
When we avoid feeling pain we lose some of our self awareness. We fearfully push away our feelings and then have trouble accessing them when we need them to grow.
The person willing to allow pain to be a guide begins to develop a deeper awareness of themselves. They discover why they react the way they do. They are able to live out of what they want rather than just the reaction to the pain.
Avoidance leads to destruction. Of ourselves or others or both.
Pain when seen as our guide is our friend. It can lead us to healthier, fuller, lives. Even if it hurts in the process.
/*?>*/?>