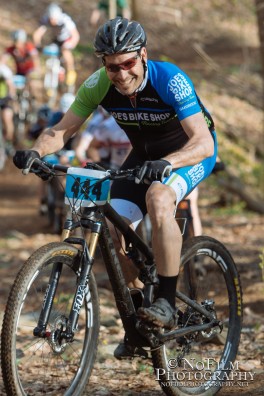 A couple of years into marriage, Greg and I took personality tests as part of training that we were doing. Our results showed that we were significantly less compatible than you would want in a marriage. In fact, we were about as opposite as we could be. The counselor doing the training was troubled even telling us the results of the testing.
Our differences were challenging for a number of years. But eventually, we were able to see those challenges as significant strengths. I've learned a lot from Greg, and he's learned a lot from me. We still struggle with our opposing personalities at times. But we can often come together and utilize our differences as we walk through life together.
One of the areas where I've been stretched is recreation and play.
Greg loves to race mountain bikes. He'll drive 600 miles to race against his friends from around the country. He talks about getting lost in time when he is riding in the woods on a mountain bike. I can tell the way he talks about it the depth of the joy that it brings to him.
He just walked in the door from a trip to Tennessee with his friend Roger, where he raced his bike for 100 miles yesterday.
Stuart Brown is an expert on play. He is co-author of Play: How It Shapes the Brain, Opens The Imagination, and Invigorates the Soul. Here are some of his key ideas about play:
Play is anything done for it's own sake.
Play is what you are doing when you lose track of time.
Play may seem purposeless. It doesn't need a purpose.
Humans are designed to play throughout our life cycle.
Play is essential to healthy human existence.
Without play we are prone to depression, rigidity, and lack of adaptability.
Play cultivates empathy and compassion.
I want to cultivate more play in my life.
Play doesn't come naturally to me. When I play, I often feel like I should be doing something else or accomplishing something. But I'm learning to play and experiment with what play is for me in my life.
Play can look vastly different to different people. For some, play is reading a book, for others it is activity based, and yet others play in their garden. Some enjoy video games while others play by walking their dog.
What does play look like in your life? Are you living a life where play is a normal occurrence? How can you take steps to increase the level of play in your life?
/*?>*/?>